services
Surface preparation
Blasting
Chemical Stripping
High pressure water blasting
Fire retardant coatings
Concrete Coatings
Industrial Coating Applications
Scaffolding
Third party Inspection
Consulting
Contracting Services
Surface preparation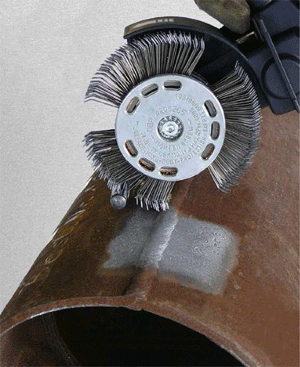 It's one of the most fundamental lessons a painter learns when they start out: "Never paint a dirty surface." It doesn't matter if you're painting your kitchen or a five-thousand square foot structure of steel, concrete and plastic; proper surface preparation is the key to any quality paint and coatings job.
We've learned our lessons well here at Crown Coatings & Contracting Company. It's the reason we provide state-of-the-art surface preparation for nearly every type of surface that holds paint. With more than five years of experience and the latest in abrasive blasting equipment, we can tackle any size project using an assortment of media that includes glass, grit, slag, sand, sponge, walnut and steel shot. We also utilize specialized media-recycling equipment to keep costs down and the job-site clean.
4C also keeps its workers trained and certified in the latest techniques and SSPC surface preparation safety procedures. In doing so, we ensure a swift, efficient experience that moves your project forward quickly. After all, the faster we get that surface ready, the quicker we can start the work of coating it.
Surface preparation is an essential first step on any big industrial painting and coating project. Make sure that step is pointed in the right direction by contacting 4C, and let's get started together.
Blasting
When metal surfaces need to look new again, sandblasting is a time-tested method of surface preparation. Crown Coatings & Contracting Company has experience with various blast media and years of experience with this method of surface preparation.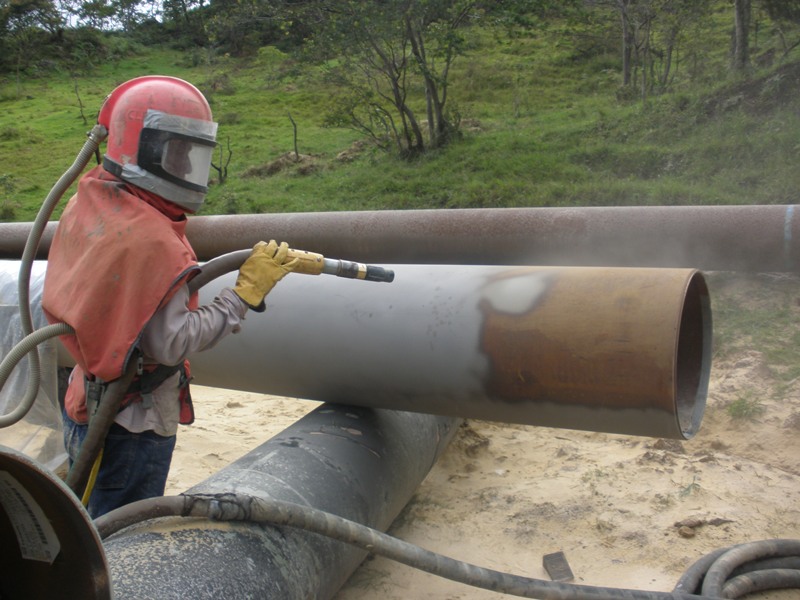 We own our own sandblasting equipment, including dust collectors and reclaiming units. This means that we get to your project quickly, so we can get started quickly. It also means less time spent with your asset out of commission and increased savings, since we're not passing you the bill for expensive equipment rental fees.
We also make sure the operators of our sandblasting equipment are familiar with the latest industry techniques and SSPC sandblasting standards.
If you're ready to discuss surface preparation for your next painting job, get in touch with us through the contact given in our web. We'll discuss your sandblasting project and talk through the best way to achieve your goals for your facility or asset.
Chemical Stripping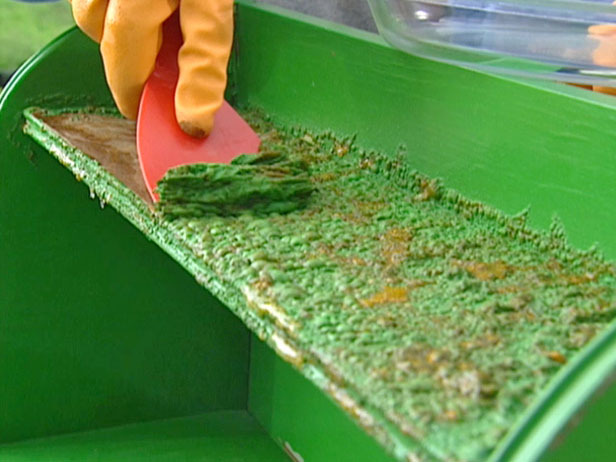 Sometimes, it's best just to take an asset back to square one. Our chemical stripping services do just that. We strip away years and years and layers and layers of paint to give your ship, building or equipment its original look. Often done as a precursor to applying a brand new coating system, chemical stripping is a step toward prolonging the life of your asset.
Crown Coatings & Contracting Company has the expertise to strip existing coatings from your structure without harming the substrate beneath. We use only environmentally safe stripping agents, and have the expertise to determine which compounds will work best both for removing your existing coatings and for not harming the asset.
If your next surface preparation job may necessitate chemical stripping services, we're ready to discuss it. Get in touch with Crown Coatings & Contracting Company today to talk about how we can help return your asset to the way it used to look.
High pressure water blasting
The shine of the steel, the brilliance of the paint, the overall beauty of new construction is always a joy to behold. Eventually, however, that original lustier fades, and the dirt and mildew that collects over time can not only lead to permanent staining, but also open the door to corrosion later in a commercial or industrial property's life.
At Crown Coatings & Contracting Company, we know that nothing cleans quite like water, especially when it's blasted from our specialized jetting equipment.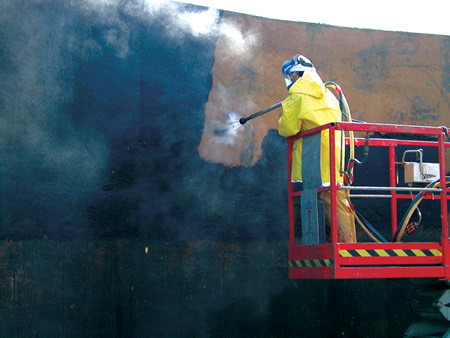 We can eliminate grease, oil and grime from concrete, structural steel, pipelines and storage tanks quickly and efficiently with our ultra-high pressure water (UHP) jetting services.
UHP water jetting isn't just a cleaning service. Our equipment has the power to strip away old paint and finishes from nearly any material. In doing so, we're preparing that surface for its next phase, whether it's fireproofing, waterproofing, a brand new interior lining or just a simple fresh coat of paint.
And because it's Crown Coatings & Contracting Company you're dealing with, you can be assured that all of the latest safety measures and guidelines are being followed, both for our employees and for the disposal of detergents and debris once the job is done. The workers at 4C pride themselves on always leaving things cleaner than we found them. Any less would make our mothers very unhappy.
If you're considering a large exterior renovation project or just want to polish up the look of your business, make getting in contact with Crown Coatings & Contracting Company a top priority. We'll help you get your bridge, building, pipelines, or other structure looking as good as new.
Fire retardant coatings
The potential damage and injury brought about by a fire in your facility can be catastrophic no matter how large or small the incident. Preparing for this worst-case-scenario by applying industrial fireproofing, intumescent and cementitious coatings are absolutely crucial when building or improving any structure.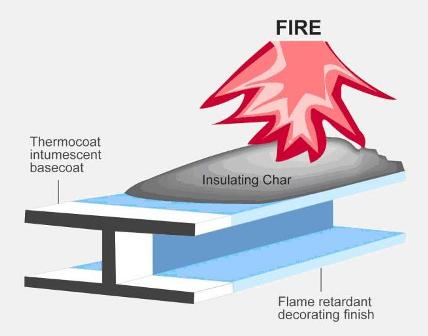 At Crown Coatings & Contracting Company, our professional crews have access to the latest in insulating and intumescent coatings and linings to keep structural steel, vessels, piping, bulkheads, ductwork and more protected from the extreme temperatures brought on by extreme heat. We work with our customers to devise the best fireproofing solution for their projects. Using strict guidelines for both safety and construction, we then properly apply these fire retardants with the utmost in care and quality.
Fire is never completely avoidable, no matter how much effort you put into preventing it. Doing what you can to minimize the toll it takes if it does break out, however, can mean everything to the future of your structure. Contact us today about making fireproofing your latest project with Crown Coatings & Contracting Company a top priority.
Concrete Coatings
Concrete remains one of the most versatile materials used in construction today, but that versatility comes at a cost. Concrete's various uses also mean it's exposed to many different types of factors that could cause damage and erosion over time. As a coatings contractor, you've got to be just as resourceful to properly protect and maintain it.

Crown Coatings & Contracting Company knows that thorough surface cleaning and applying the right protective coatings to the concrete in your structure helps improve its integrity no matter how it is being used. Our highly-trained crews have been keeping concrete surfaces safe from wind, UV, water and chemical damage for more than twenty years. We've got the know-how to help guard exteriors from graffiti, make high traffic areas safer with no-skid surfacing, and provide custom staining so your concrete flooring is just as aesthetically pleasing as the rest of your facility.
Whether it's highway or bridge construction, a new smoke stack or a power plant renovation, Crown Coatings & Contracting Company is there for concrete surface preparations, applications and protection. Let us know how we can provide the same quality concrete coating service we given to so many others for you by contacting us today.
Industrial Coating Applications
At Crown Coatings & Contracting Company, we specialize in large-scale industrial painting and industrial applications. It's been our bread and butter for more than five years now, and we're not about to stop any time soon. That's why we're continually making ourselves better each and every step of the way to remain the leader in industrial paint and industrial coating that we've become.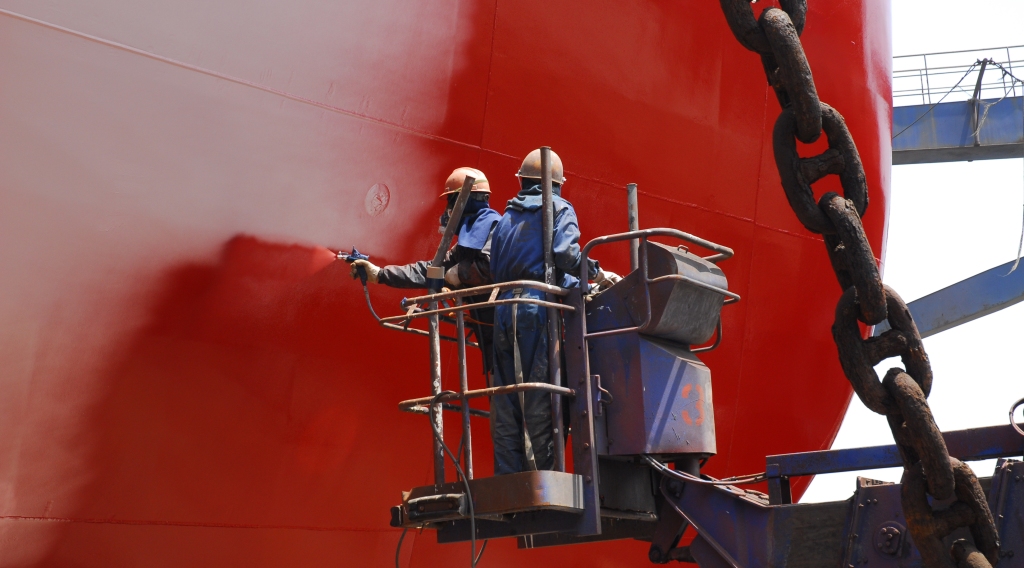 Every day this industry is changing and Crown Coatings & Contracting Company is right there on the bleeding edge of that evolution, exploring new technological innovations and techniques at every opportunity. We invest heavily in both our equipment and employees to ensure we've got the latest gear and the knowledge to use it properly and efficiently. Every one of our employees is highly-certified with all the right training and certifications necessary to ensure quality work is produced on-time every time.
We don't stop there. Crown Coatings & Contracting Company has gone out of its way to educate all of our employees in the latest safety standards, practices and guidelines, while also providing them with the proper tools and personal protective equipment to stay out of harm's way. At 4C, we've created a safety culture built to keep accidents from happening, and protect them in the event that they do.
Our reputation and experience say it all. Whether we're painting pipeline, power plants or bridges all across the country, 4C can do it all safely and efficiently, no matter what. Get in touch with Crown Coatings & Contracting Company today about the paint and coatings you need for your next project and find out why we're one of the best contractors in the business.
Scaffolding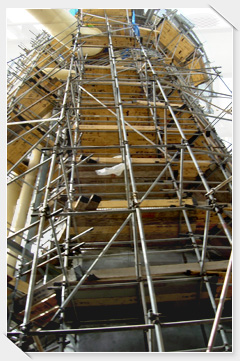 Crown Coatings & Contracting Company Specialization Services includes the design, supply, erection, and dismantling of scaffolding to meet the needs of end users throughout the country. Safety and quality control procedure is applied throughout the design, and the implementation of the job, by using material that conforms to industrial standards.
4C emphasises on training in practice and theory, to ensure that each scaffolder conforms to the standards and the requirements of Industrial Sector.
Our Scaffolding Services are
• Tower Scaffold
• Mobile Tower Scaffold
• Suspended Scaffold
• Cantilever Working Platform
• Independent Tied Scaffold
• Internal/Exterior Tied scaffold for Vessels, Columns and Tanks.
Third party Inspection
Even the best of protective coating systems will fail prematurely if not properly applied. Protective coatings are essentially purchased unassembled--their ultimate performance is largely dependent upon the quality with which they are installed. In fact, the majority of premature failures are attributed to improper surface preparation and coating application, not to faulty coating materials.
The role of the 4C's coatings inspector is to ensure that the coating manufacturer's instructions are followed and specified requirements are achieved. In this way, the performance of a coatings system can be optimized and the design service life attained. This quality-assured approach maximizes return on investments by providing the lowest possible life cycle costs for a coatings system when calculated on a cost-per-year basis.
4C's NACE / BGAS trained and certified inspectors utilize a comprehensive assortment of state-of-the-art test instrumentation and equipment to verify and document compliance with your specification requirements.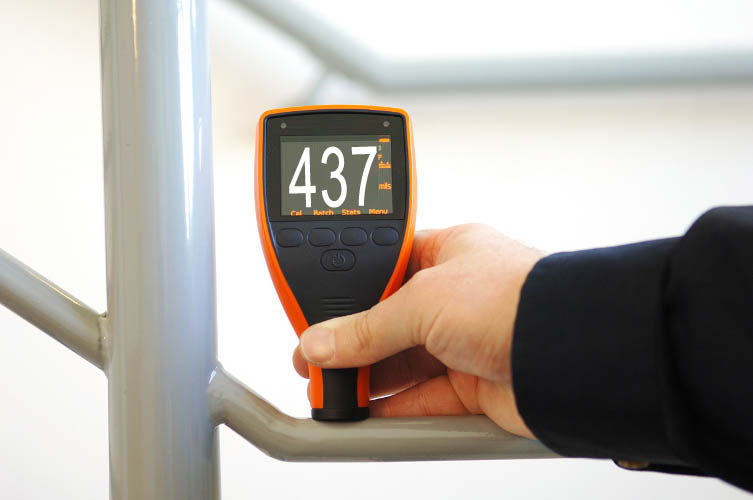 The major quality inspection points typically include the following criteria:
• Contamination and structural defects have been removed from the substrate prior to surface preparation operations.
• Weather conditions are within the specified tolerances.
• The surface preparation and coatings application equipment are adequate to produce the desired results, considering the project scope and conditions of work.
• The surface preparation is achieving the specified results with respect to cleanliness and surface roughness.
• The coatings materials are as specified.
• The coatings are properly mixed and applied in accordance with the manufacturer's instructions and specifications' requirements.
• The coatings system has been applied to the specified dry film thickness and is free from unallowable defects.
Other value-added benefits of inspection include problem avoidance through timely identification and resolution of concerns, improved communication through detailed daily reports, tracking of nonconforming work and complete documented history of the work performed.
For most facility owners, protective coatings systems represent a significant financial investment that clearly warrants a dedicated and comprehensive quality assurance effort to ensure that their investment is successful. In contrast, the consequences of premature coatings failures can be far-reaching and generally result in damages several times that of the original installation cost due to impacts on operations, lost revenues, damage to the physical asset and complete removal and replacement of the failed coatings.
Although coating selection is a critical factor, today's high performance protective coatings systems are complex materials that can be difficult to apply and unforgiving of the many variables associated with their installation. A full-time 4C's coatings inspector is the single best investment that can be made toward preventing costly premature coatings failures.
Consulting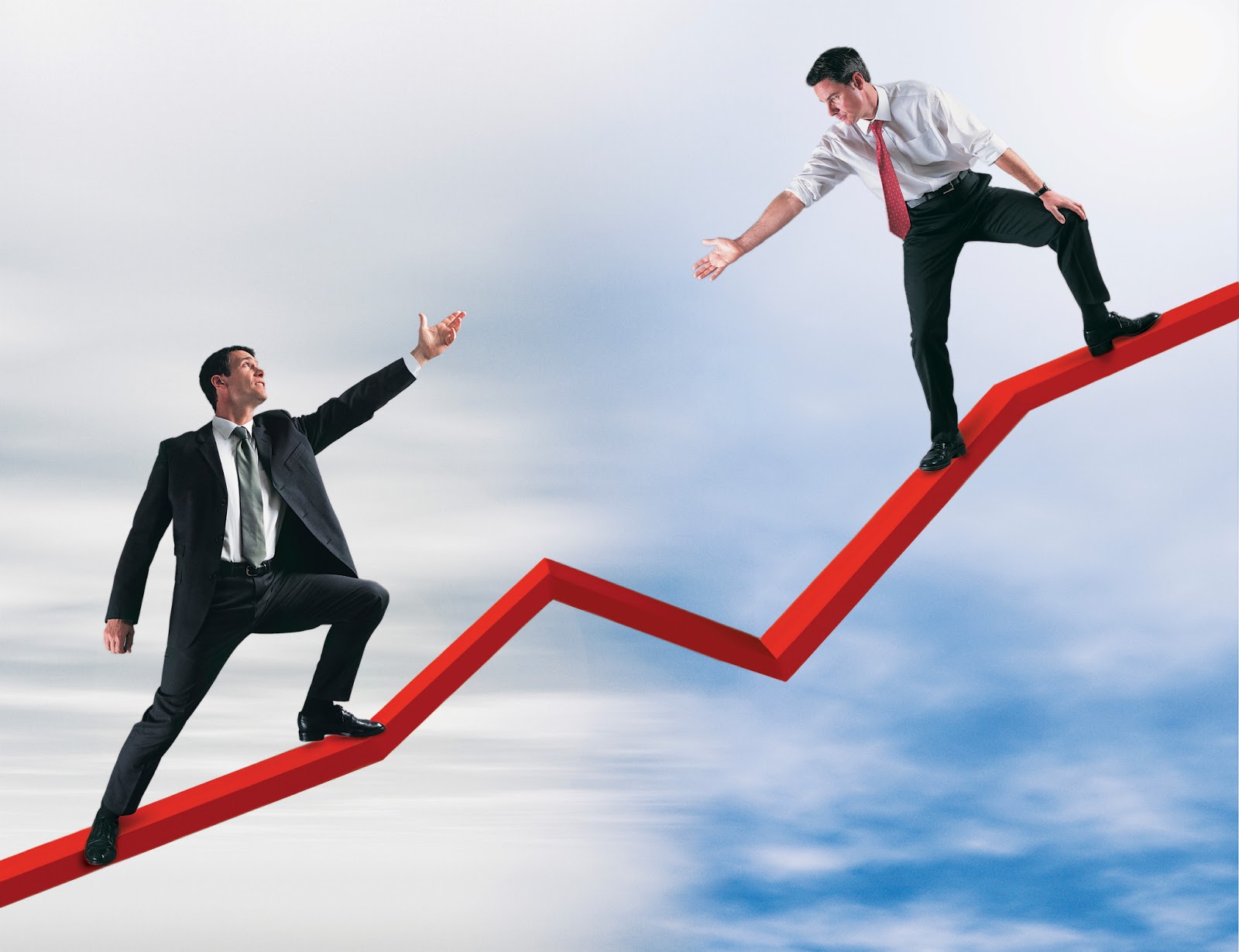 4C coating consultants have years of experience providing coating failure investigations, paint system recommendations, painting specification preparation and other professional services. 4C's services benefit any industry employing high performance protective coatings and linings or architectural coatings for the protection of assets from the adverse effects of corrosion and weathering.
4C's professionals offers industrial and commercial markets solutions to corrosion protection and aesthetic challenges through superior analysis of coatings performance and paint application problems.
4C is founded as an independent organization for evaluating the performance of protective coatings in corrosive environments, for corrosion auditing and for right coating system recommendations. The 4C consultant has a B.Tech degree in chemical engineering and BGAS CSWIP Protective Coatings Inspector certification. The full knowledge and expertise of this group can be brought to bear on resolving even the most complex coatings issue.
For more information on 4C's Coatings Consulting services, click on any of the links below:
Coating Condition Assessments/Paint Surveys
Paint and Coating Specifications
Coating Condition Assessments/Paint Surveys:
Coatings/corrosion protection is the single largest cost item associated with the maintenance of steel, concrete and most other structures, and managing and planning repairs, renovations and other maintenance needs can be a daunting task. A thorough assessment of current coating conditions provides the necessary information to owners for determining the most cost-effective maintenance strategy. Utilizing decades of specialized expertise in coating materials, industry standards and assessment techniques, 4C performs coating condition assessments to develop recommendations on maintenance, repair or replacement of existing coating systems.
4C consultants provide an assessment of a broad range of factors known to impact coating system longevity and performance, as well as maintenance strategies including visible coating deterioration and corrosion, coating thickness, coating adhesion, surface preparation, and toxic metal content. Failure patterns are also identified so that alternative remediation strategies like spot repair and zone painting can be considered along with total removal and replacement. Once desired maintenance options are identified and prior to preparing bid documents, 4C's professional begins the process of preparing opinions of probable cost.
4C gathers background information (i.e., construction and painting history) and reviews drawings in order to become familiar with site-specific conditions. Field assessments are made on accessible areas of representative structural components and samples are removed from representative areas of the structure for laboratory evaluation. The field and laboratory data are analyzed to determine alternative painting strategies, and a report is issued detailing the observations and findings.
Paint and Coating Specifications:
The long-term success of any project is greatly determined by proper planning, and execution of the plan. Managing and planning repairs, renovations and other maintenance needs of steel, concrete and other structures can be massive. A thorough assessment of current coating conditions provides the necessary information for determining the most cost-effective maintenance strategy. Selection of coating materials and corresponding levels of surface preparation for the chosen maintenance strategy are equally important in protecting an owner's fixed asset. Unfortunately, none of the results of the first two steps are of value unless effectively communicated to prospective contractors through a technical specification so that desired outcomes are achieved.
4C's consultants have prepared many coatings and toxic metal specifications for a variety of facility owners. Project-specific technical specifications are prepared based on options and criteria derived from coatings and/or environmental assessments. The specifications address issues relating to required surface preparation and coating application and/or unique controls required to mitigate recognized environmental, public or worker health hazards from the toxic metals in the existing coating.
4C specifications are provided in 3 parts: General, Materials, and Execution and uniquely tailored to the project based on the findings and recommendations presented in the design report. When the project involves the disturbance of paints containing toxic metals, requirements for worker and environmental protection, containment, and management of the hazardous waste are provided in a separate specification. Where possible, specifications are written in "performance" language, so that goals and objectives are established while leaving the means and methods of construction/compliance to the contractor. The end result is a clear-cut, effective plan of execution that meets the needs of the owner and properly protects the asset/structure.
Contracting Services

Men from Crown Coatings & Contracting company shall professionally apply heavy duty protective coatings , Fire retardant coatings , High build or Thin Film coatings and do the surface preparation by grit or slag blasting, power tools and hand tools as per customer requirements and to coating manufacturer specification.
Our trained and skilled coatings applicators and blasters together with dedicated quality inspectors and team supervisors utilise the best coating systems and the latest applications equipment and surface preparation technologies.
We do manpower (labour supply) contracting service on the basis of total surface area to be coated per day or hour.
This is why 4C is one of the top approved coatings applicators in the entire region , recognised by leading international and local coatings manufacturers.